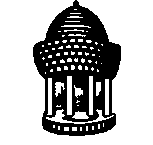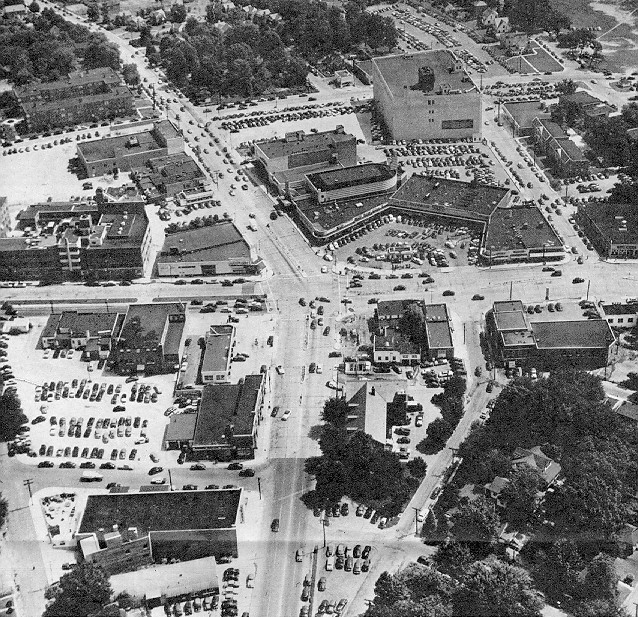 Downtown Silver Spring, circa 1950. Note all the free parking.

From The Washington Star Pictoral Magazine, Sept. 24, 1950.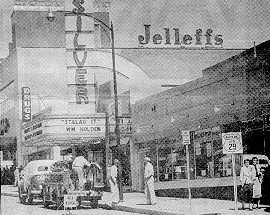 The Silver Theatre and nearby stores in 1953. As part of Silver Spring redevelopment, the American Film Institute is going to use the  theatre, which will be restored to its art deco splendor.

Picture from The Washington Post.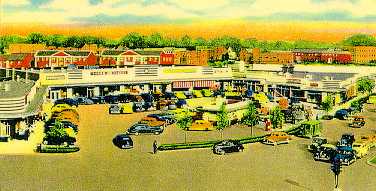 The Silver Spring Shopping Center was built in 1938 and is another stellar example of art deco architecture in Silver Spring.  This photograph is from a postcard published in 1946.

From the Silver Spring Landmarks Series Bookmarks, Friends of the Silver Spring Library.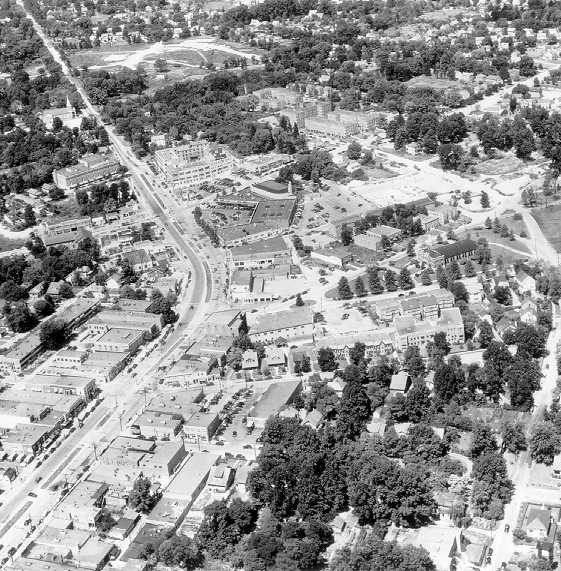 Another aerial view of Silver Spring, this one circa 1946.  The curved road is Georgia Avenue.  It would not be widened to 6 lanes north of Downtown Silver Spring for four more years.  The open area near the top east of Georgia avenue is being prepared for home construction. The shopping center featured on the photograph above can also be seen at the intersection of Georgia Avenue and Colesville Road..


The headline is from November 6, 1950.

The Evening Star.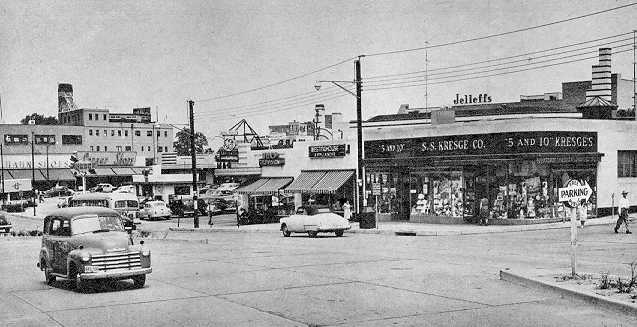 Georgia Avenue, lined with stores in 1950.

From The Washington Star Pictoral Magazine, Sept. 24, 1950.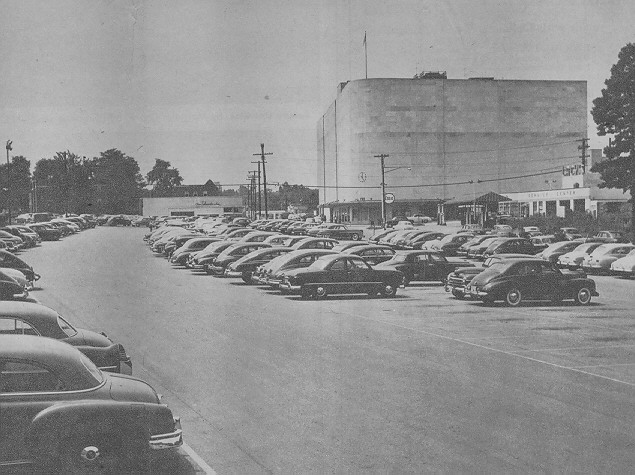 Free parking is abundant.

The Sunday Star Pictoral Magazine, September 24, 1950.


From an August 1, 1949 article in the Times Herald.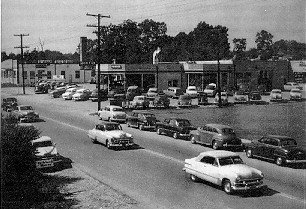 1237 East-West Highway in 1952, home of Monroe Ford.  Now it's the site of the NOAA buildings.

Silver Spring Chamber of Commerce.