Blair Station Post Office

1950-2003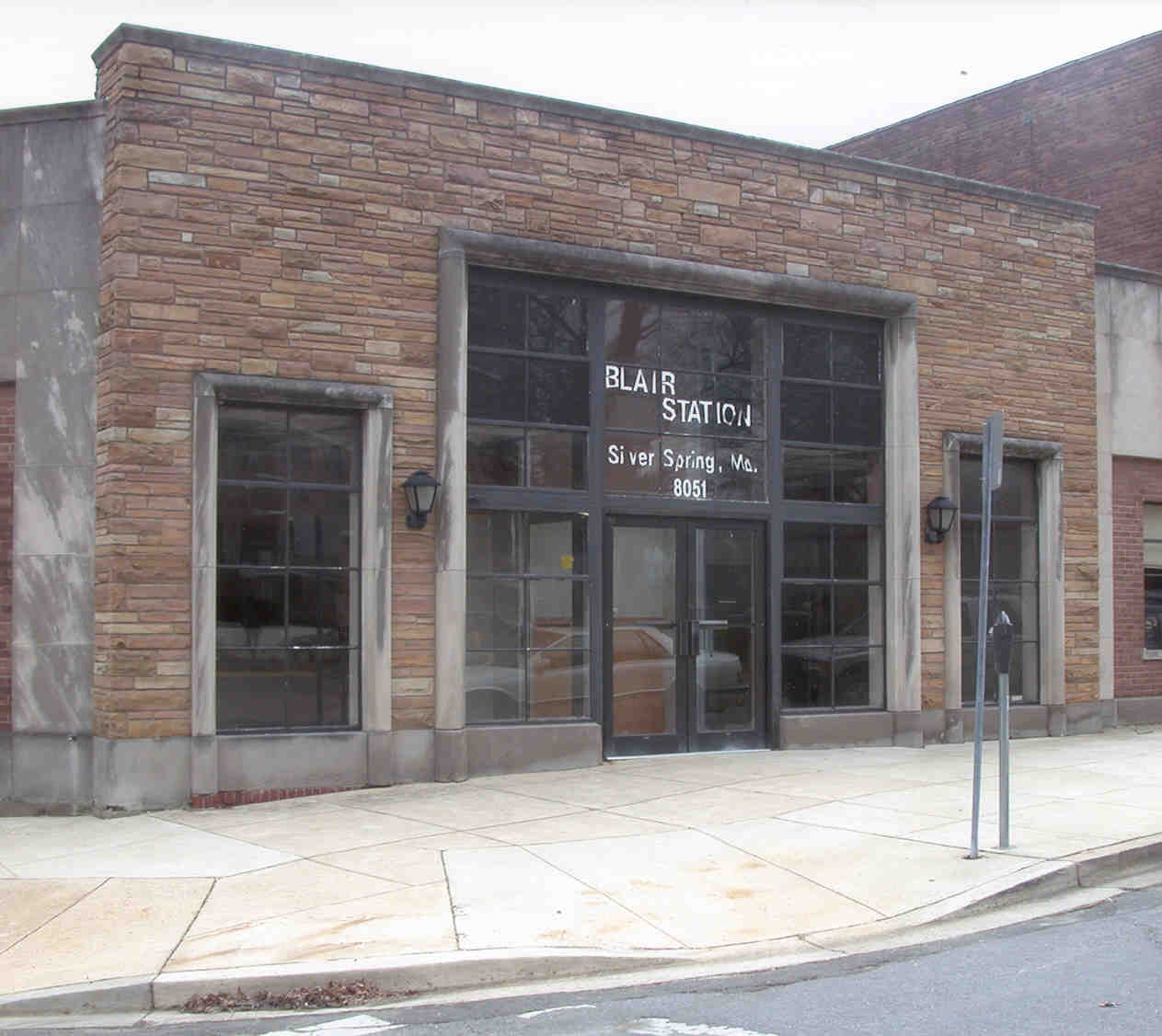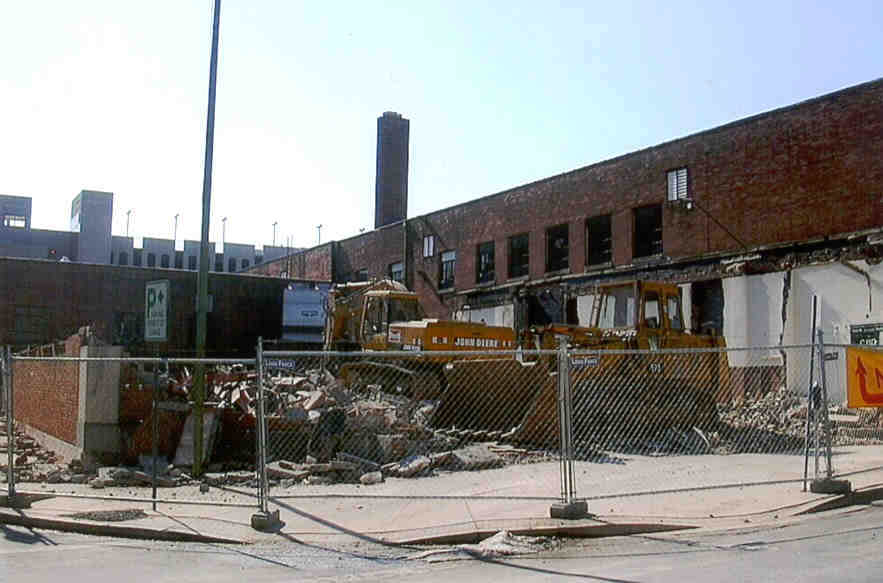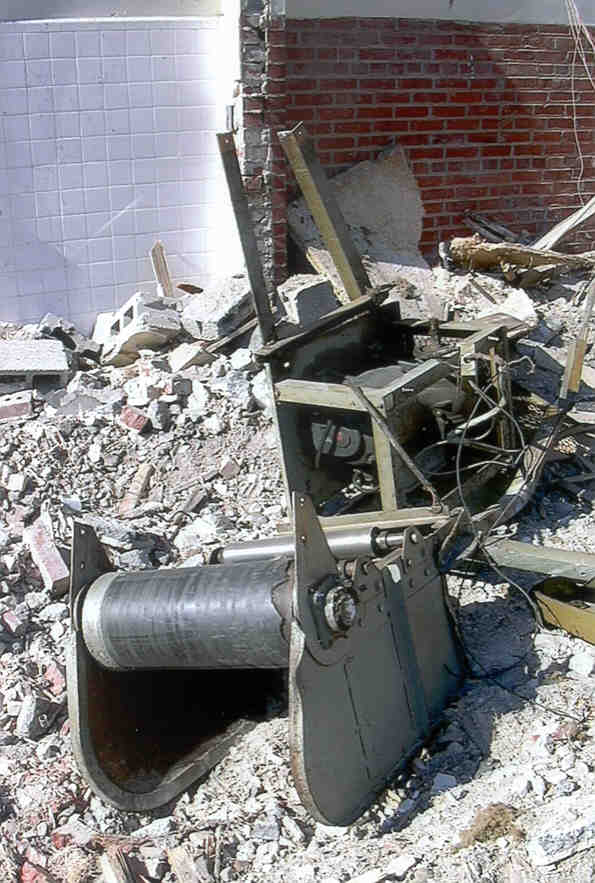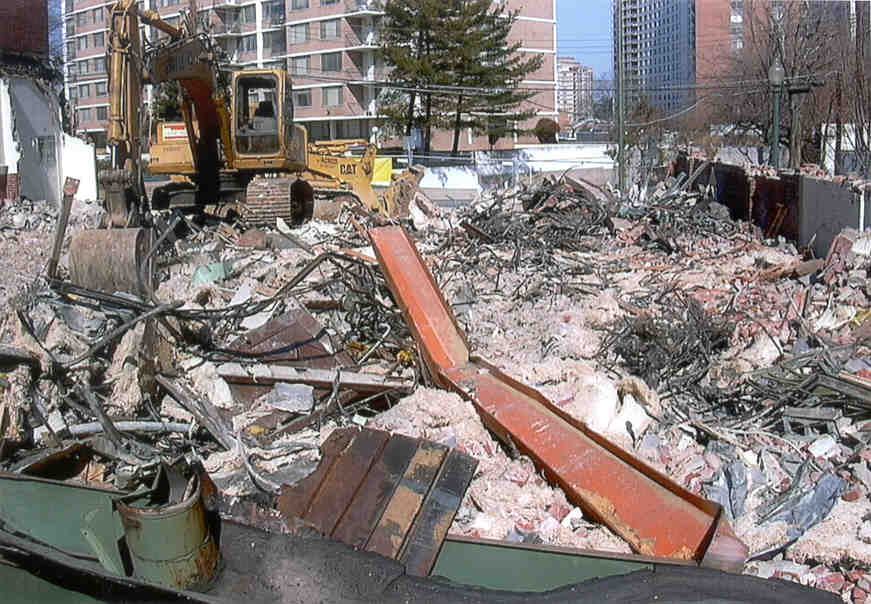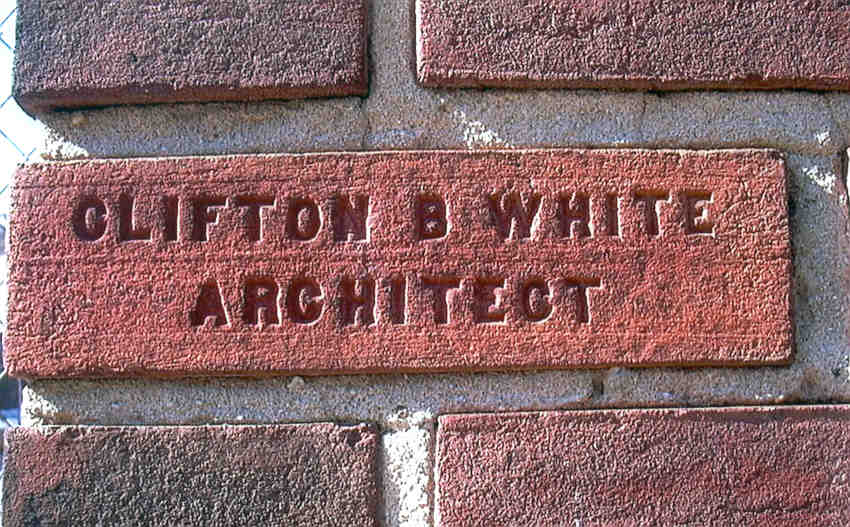 On Friday, March 7, 2003, the Blair Station Post Office was lost.  Members of the Silver Spring Historical Society worked for three years testifying against two seperate developers who wanted to demolish the post office complex.  The below photographs of the demolished site were taken the next day, Sunday, March 9, 2003.

"Before" photo taken earlier this year.  The aluminum

U S POST OFFICE letters that were affixed to the stonework above the center limestone trim had already been stolen.

"After" photo.  It didn't take long to bulldoze half a century of Silver Spring's postal history.

View looking from the original loading dock area towards Newell Street

Lying among the rubble was this conveyor belt mechanism (it is upside-down).  This device transported mail from one level in the post office to another.  I quote from Patriot Group's Optional Method of Development Application for Newell Street Lofts, dated October 4, 2002, describing plans for the park that would replace the post office:

"Bisecting the park will be a low wall upon which art panels are proposed to further commemorate the post office, perhaps* incorporating architectural remnants or machinery parts from postal equipment."

* perhaps/adv.  it may be; possibly.

Clifton B. White was proud enough of his overall design of the Blair Station Post Office to have installed an incised "signature" brick.  This brick is imbedded on a corner of the 1954 addition and can be seen about 6.5" from the sidewalk on the Kennett Street side as you enter the driveway for the used furniture store.